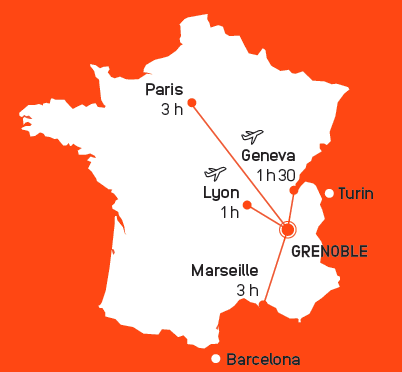 In Grenoble, we are lucky to be not only in the heart of the Alps, but also at a crossroads in Europe, a few hours from Paris on one side and the Mediterranean on the other, and a stone's throw from Italy, Switzerland and Lyon.
This fortunate location offers us an exceptional way of life, with a constantly vibrant culture and first-class economic opportunities.
These assets have always made our region attractive and helped to build its reputation in France and abroad.