A shared brand for a new broader perspective at MIPIM from 10 to 13 March 2020
On the occasion of MIPIM 2020 – the international market for real estate professionals, due to take place in Cannes from March 10 to 13, 2020 – public and private partners from the Grenoble region will come together under the Grenoble Alpes banner. The territorial attractiveness brand represents a collective approach to raise Grenoble's profile and promote the region, which is constantly showcasing its innovative and pioneering projects in the field of energy as well as ecological and social transition. 10 partners will be present on the Grenoble Alpes stand: Grenoble-Alpes Métropole, Le Grésivaudan, Innovia, Elegia, Groupe-6, Groupe K-rei, Ferrier,  Cabinet Hermès, Arthur Loyd and Nacarat.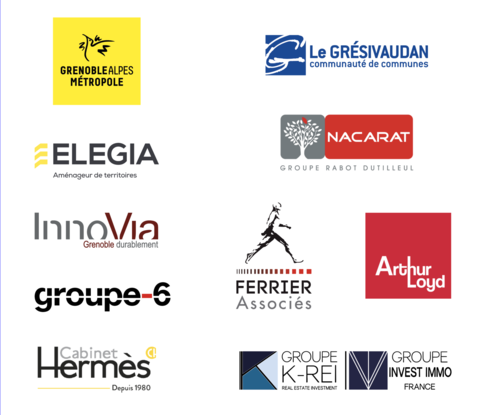 Grenoble, a pioneering metropolis
Nestling in the heart of the French Alps, at the crossroads of the Rhone Valley, Switzerland and Italy, Grenoble Alpes deploys ambitious, ecological urban strategies. By striving to develop urban systems that are more efficient in terms of quality of life and more respectful of the planet in terms of environmental balance, climate change and access to resources, Grenoble Alpes is one of the areas where the city in transition is being reflected and experimented on.